Exposure Lights are proud to announce their sponsorship of the Junior Offshore Group (JOG) St Vaast Race. The race, which will be named the Exposure Lights JOG St Vaast Race, is a popular one normally attracting around 45 boats, and finishing with a relaxed competitors party in the beautiful French finishing port.
Entrants to this year's race will be rewarded with a substantial package of Exposure Lights prizes and other benefits. The winners will receive a set of the newly launched MOB Carbon torches. These super lightweight, compact LED searchlights automatically switch onto emergency strobe mode if they are immersed in water. The podium prizes also include the Float-On with the same MOB technology, a perfect personal micro torch and lifejacket light. Plus there's a set of OLAS Tags which are worn to 'virtually' tether the crew to the boat. When synced with the OLAS mobile phone safety App, the Tags facilitate easier return and recovery in a man over board situation, providing exact information where the Tag went in the water, and all navigational information you need to backtrack and contact the Coastguard.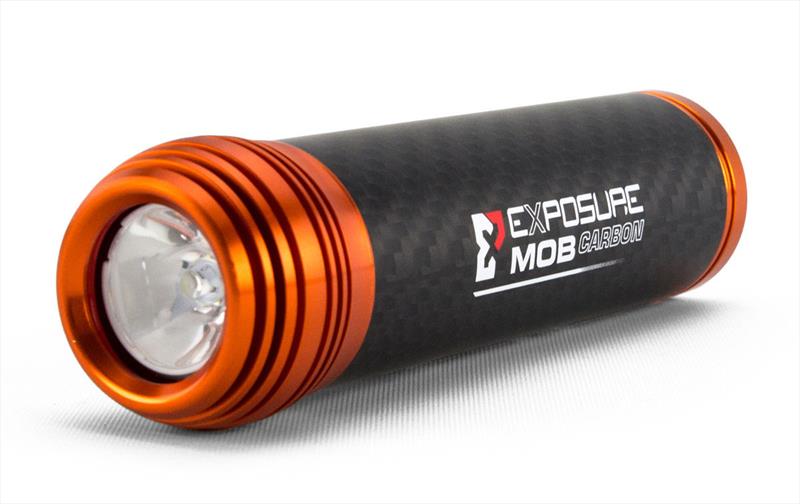 Exposure MOB Carbon - photo © Exposure Lights
Tom Harrop, Brand Manager at Exposure Lights comments, "We are really excited to announce the Exposure Lights JOG St Vaast Race and to be working with the JOG members. The offshore series is really competitive and it's fantastic to be supporting such an enthusiastic fleet."
David McGough, JOG President adds, "We are delighted to welcome Exposure Lights on board as a sponsor and grateful for their support for our competitors both on and off the water. Their enthusiasm to get involved both as sponsor and on the ground will help make a truly special event for our members."